Return Policy
Goods may be returned when accompanied by the proper documentation and in their original packaging and condition. All electronic equipment is returnable subject to inspection and approval. With the exception of reasons of defect or damage, special orders and discontinued items are not returnable. Items that are returned due to defect or damage are subject to inspection by a manufacturer's representative.

Please contact your account manager to arrange a return. Unauthorized returns will not be accepted.
PRA International

stocks a large selection of goods for wholesale distribution.
Main Category : Entertainment / Collectable Toys
Burst Angels - Creator's Labo Meg Statue

[ enlarge ]

Item Id: 5625251
MSRP: $67.99
Price: $67.99
In Stock: 0
New :

Yamato USA is exceedingly pleased to introduce Yamato's latest line of collectible figures: CREATOR'S LABO. Featuring a unique blend of Japan's leading sculptors and artists, the first North American release features the work of sculptor Kang Yong of the four person sculpting team Cerberus Project TM. With a tip of the hat to the popular anime Burst Angel, this 1/7 scale PVC statue playfully captures (from all angles) the robust personality of leading lady Meg. A wonderful piece for any collector of toy art!

Sorry, this item is sold out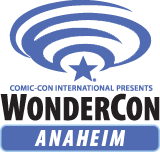 Feedback
At
PRA International
we want to know what you think about our website, products and services. Please let us know what you think by using the feedback page on this website.

We value your feedback!