Return Policy
Goods may be returned when accompanied by the proper documentation and in their original packaging and condition. All electronic equipment is returnable subject to inspection and approval. With the exception of reasons of defect or damage, special orders and discontinued items are not returnable. Items that are returned due to defect or damage are subject to inspection by a manufacturer's representative.

Please contact your account manager to arrange a return. Unauthorized returns will not be accepted.
PRA International

stocks a large selection of goods for wholesale distribution.
Main Category : Entertainment / Collectable Toys
Story! Image! Figure! EX "Birth" Statue

[ enlarge ]

Item Id: 5625239
MSRP: $77.99
Price: $77.99
In Stock: 0

From one of Japan's most renowned animators' -- Mr.Yoshinori Kaneda's -- first directorial OVAs, Yamato USA is pleased to present Jupiter Rasa, the heroin of Kaneda's classic, sci-fi adventure, "Birth", as part of Yamato's Story! Image! Figure! EX line of collectible PVC statues. Reproducing one of the anime's most unique and exciting action sequences, Rasa-chan is presented here upon her Floater Motorcycle in a startling ruby red bodysuit. What's more, this amazing figure accurately renders the trademark "Kaneda Beam" as part of its custom display base -- a challenging feat. It even includes a ball joint allowing the direction of Rasa-chan's Floater Motorcycle to be repositioned. Packaged in collector's style window box, Rasa-chan also comes with attachable helmet and her companion creature Mongar.

Sorry, this item is sold out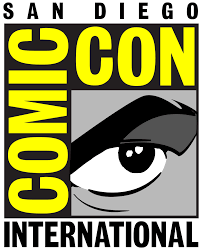 Feedback
At
PRA International
we want to know what you think about our website, products and services. Please let us know what you think by using the feedback page on this website.

We value your feedback!