Return Policy
Goods may be returned when accompanied by the proper documentation and in their original packaging and condition. All electronic equipment is returnable subject to inspection and approval. With the exception of reasons of defect or damage, special orders and discontinued items are not returnable. Items that are returned due to defect or damage are subject to inspection by a manufacturer's representative.

Please contact your account manager to arrange a return. Unauthorized returns will not be accepted.
PRA International

stocks a large selection of goods for wholesale distribution.
Main Category : Entertainment / Collectable Toys
Wall Stars Yugi-Oh

[ enlarge ]

Item Id: 5485060
MSRP: $23.99
Price: $23.99
In Stock: 0

· Bring your room to life with Wall Stars! Wall Stars feature the most popular characters in the Anime Universe in a new line of youth wall decor. Using cutting edge adhesive and printing technologies, Wall Stars are the most vibrant, action-pack repositionable wall decals available. Order yours today!
· Each pack contains 1 - 13" x 37" sheet with approximately 10 self-adhesive, pre-cut wall decals.
· Each sheet contains approximately 10 decals of varying size of the featured characters!
· Wall Stars are
· Repositionable
· Re-useable
· Self Adhesive
· Easy to Apply Wall Decals
· Quick and easy to transform and decorate a room in minutes!
· Each unit is packaged in a high quality, self standing clam shell packaging with a vibrant 4 color insert that highlights the product features and previews the decals provided in the set.

(Sold in cases of 12)

Sorry, this item is sold out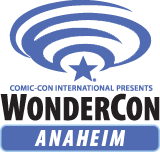 Feedback
At
PRA International
we want to know what you think about our website, products and services. Please let us know what you think by using the feedback page on this website.

We value your feedback!