Return Policy
Goods may be returned when accompanied by the proper documentation and in their original packaging and condition. All electronic equipment is returnable subject to inspection and approval. With the exception of reasons of defect or damage, special orders and discontinued items are not returnable. Items that are returned due to defect or damage are subject to inspection by a manufacturer's representative.

Please contact your account manager to arrange a return. Unauthorized returns will not be accepted.
PRA International

stocks a large selection of goods for wholesale distribution.
Main Category : Entertainment / Collectable Toys
Bleach 5" PVC Figurines Two-Pack Series 1

[ enlarge ]

Item Id: 5482171
MSRP: $14.99
Price: $14.99

If you like sword play then you will love Bleach. This is one of the hottest anime out right now and it wil get even more exposure when it starts appearing on Cartoon Network.
Series one two packs feature Ichigo Kurosaki & Rukia Kuchiki.


Sorry, this item is sold out.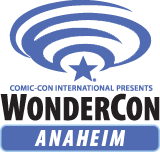 Feedback
At
PRA International
we want to know what you think about our website, products and services. Please let us know what you think by using the feedback page on this website.

We value your feedback!