Return Policy
Goods may be returned when accompanied by the proper documentation and in their original packaging and condition. All electronic equipment is returnable subject to inspection and approval. With the exception of reasons of defect or damage, special orders and discontinued items are not returnable. Items that are returned due to defect or damage are subject to inspection by a manufacturer's representative.

Please contact your account manager to arrange a return. Unauthorized returns will not be accepted.
PRA International

stocks a large selection of goods for wholesale distribution.
Main Category : Entertainment / Collectable Toys
Darth Maul FX Lightsaber

[ enlarge ]

Item Id: 4765663
Manufacturer: Master Replicas

∑ Official reproduction of Darth Maulís lightsaber from Star Wars: The Phantom Menace
∑ Comes as 2 separate Darth Maul FX Single Blades that connect to form the double-ended Darth Maul FX Lightsaber over 7 feet long!
∑ Glowing, bright red blade ignites with realistic power-up and power-down light effects.
∑ Authentic lightsaber sound effects digitally recorded from the movie
∑ Features motion sensor controlled sound effects: power-up, power-down, idle, movement and clash
∑ Durable chrome plated aluminum body looks and feels like the real lightsaber.
∑ Sturdy polycarbonate blade is permanently attached to the hilt.
∑ Uses 6 AAA batteries, not included.
∑ Includes display stand.



Sorry for the inconvenience, this item is no longer available.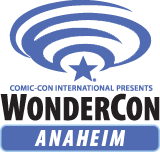 Feedback
At
PRA International
we want to know what you think about our website, products and services. Please let us know what you think by using the feedback page on this website.

We value your feedback!