Return Policy
Goods may be returned when accompanied by the proper documentation and in their original packaging and condition. All electronic equipment is returnable subject to inspection and approval. With the exception of reasons of defect or damage, special orders and discontinued items are not returnable. Items that are returned due to defect or damage are subject to inspection by a manufacturer's representative.

Please contact your account manager to arrange a return. Unauthorized returns will not be accepted.
PRA International

stocks a large selection of goods for wholesale distribution.
Main Category : Entertainment / Collectable Toys
Marvel Legends Series 14 (Mojo series)

[ enlarge ]

Item Id: 4765627
Manufacturer: Toy Biz

This assortment includes super-articulated standard and variant characters that you can pose in every way imaginable. With a famous comic included with every character, you can read and then recreate your favorite scenes at the same time! Fans also get an added bonus in every box--a piece of the "Build-a-Figure" character. Collect all the action figures in this series and you can build your own deluxe articulated Mojo.
As this is a sealed variant case there is no way to guarantee the case pack.

Sorry, this item is sold out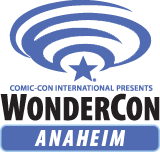 Feedback
At
PRA International
we want to know what you think about our website, products and services. Please let us know what you think by using the feedback page on this website.

We value your feedback!