Return Policy
Goods may be returned when accompanied by the proper documentation and in their original packaging and condition. All electronic equipment is returnable subject to inspection and approval. With the exception of reasons of defect or damage, special orders and discontinued items are not returnable. Items that are returned due to defect or damage are subject to inspection by a manufacturer's representative.

Please contact your account manager to arrange a return. Unauthorized returns will not be accepted.
PRA International

stocks a large selection of goods for wholesale distribution.
Main Category : Entertainment / Collectable Toys
Armored Troops Votoms 1/12 Scopedog

[ enlarge ]

Item Id: 3765670
MSRP: $125.00
Price: $125.00
In Stock: 0

Make room on your shelf! This 1/12 scale model of the ATM-09-ST Scopedog from Armored Troopers Votoms is destined to be the centerpiece of all serious giant robot collectors. Measuring over 12.5" and constructed of over 300 individual parts, this Scopedog is one of a kind, fully articulated and loaded with features. Featured is removable armor plating, rotating telescopic lens, special internal spring mechanisms for simulation of arm punch and stand-by modes, and concealed wheels in the base of the feet for gliding action. Even more, the cockpit opens with accommodating seating for the Chirico Cuvie action figure (sold separately). Window boxed, the Scopedog comes with the Scopedog's GAT-22 heavy machine gun with removable magazine and extra set of hands.

Sorry, this item is sold out.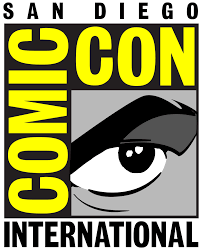 Feedback
At
PRA International
we want to know what you think about our website, products and services. Please let us know what you think by using the feedback page on this website.

We value your feedback!